Bellaire High School (Bellaire, Texas)


Class of 1972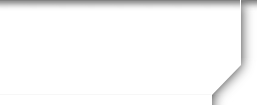 50th REUNION SUMMARY
SADLY THE PARTY IS OVER, BUT WHAT A HUGE SUCCESS WITH SMILING FACES AND HAPPY HEARTS HAVING REUNITED ONCE AGAIN WITH CLASSMATES OF 1972!
SATURDAY NIGHT PHOTOGRAPY BY MICHAEL McDONALD: CLICK HERE
REUNION COMMITTEE:
Co-Chairs: Linda Carlson, Doug Harris, Debbie Hadjes Funti, Linda Cook Bush, Linda Sagarnaga Magill
Theme & Decor: Debbie Hadjes, Diane Hadjes Vroulis (BHS '69). Mary Wanita Loupakos (BHS '76), Argo Georgandis Pyle (Lamar '70)
Special Guests & Promotions/Signage: Doug Harris
Name Badges & Registration: Janet Bigner McDonald, Billy Davis, Kathy Williams (Kenny's wife), Julie McCaine (John's wife)
Hotel Arrangements: Alan Lipman
Photo Area: Linda Cook Bush, Mark Klaff, Suzanne Lambert Dalton, Fran Brochstein, David Bush
Volunteer Photographer: Michael McDonald (Janet's husband)
Treasurer/Legal Advisor/Choirmaster: Barry Adkins
Program Entertainment: Stan Gafner (BHS '72), David Lowy (BHS '72), Jim Holden (BHS '72), Glenn Smith (BHS '72), Annalee Jefferies (BHS '72), Chris Jefferies (BHS '71), Jimmy Hauser (BHS '81), Rob Landes (BHS '63), Alan Zieben (BHS '72), Roger Abuzalaf (BHS '72), Guy Schwartz (band leader)
Venue Arrangements: Linda Carlson, Billy Davis, Linda Sagarnaga Magill
Classmate Outreach/Mailings: Mitchell Allen, Shana Koushel Bauman, Lisa Justus, Martha Koushel Raskin, Janis Worthen, Karen Robertson Schenck, Perry Nolen, Linda Sagarnaga Magill, Scott Simpson, Billy Davis, Martha Pokorny, Linda Carlson, John Routh (Linda's main squeeze)
Friday Golf/Luncheon : Richard Elkowitz
Memorial Table, Memorabilia Table and ASTROS TABLE!: Linda Sagarnaga Magill, Linda Cook Bush, Janis Worthen, Lori Levy Boin
Website Construction & Adminstrator/Ticket Sales/Behind the Scenes details: Linda Sagarnaga Magill
Underwriters: Secret Cardinals
OCTOBER 21st AND 22nd, 2022
BHS Class of 1972 and FRIENDS of BHS 72 Grads are invited to the BHS 50th Fun and Unforgettable Reunion Weekend
Friday night, October 21, 2022
WEEKEND KICKOFF AND HAPPY HOUR THROWDOWN
4:00 PM to 7:00 PM
The Kirby Icehouse
3333 Eastside, Houston, TX 77098
Ease into our Reunion weekend at this casual, conversation-friendly spot a few blocks off Kirby at 59.
Free parking, easy access to the bar and restrooms, abundant flatscreens, and free "ballpark-style" happy hour treats (exclusively for BHS '72 guests in our reserved, indoor dining and seating area). Soft drinks, beer, wine, and cocktails are available for purchase, and we'll have access to the outdoor patios and gaming areas if weather permits.
Attire: Backyard Honky-tonk Casual
Friday morning, October 21
GOLF DAY and LUNCH by RICHARD ELKOWITZ 281-932-8032, tryelkie@aol.com
7:00 AM to 2:00 PM
Lunch for spectators and players may be purchased in the Club restaurant.
Contact Richard for further details
3000 Plantation Dr
Richmond, TX 77406
Saturday evening, October 22, 2022
THE BIG NIGHT
6:00 PM TO 10:00 PM CASH BAR
****IMPORTANT INSTRUCTIONS: CASH ONLY FOR ALL BEVERAGES. NO CREDIT OR DEBIT CARDS ACCEPTED*** NO ATMs on the premises. The nearest ATMs are at the intersection of Westheimer & Weslayan (PNC Bank, Wells Fargo & Walgreen's)
THE BRIAR CLUB
2603 Timmons Lane,
Houston, TX 77027
One of Houston's most celebrated private clubs opens the doors of its upstairs ballroom for us for a night of relaxed revelry, exceptional hospitality, and live entertainment. With complimentary valet parking, ample space and seating, easy access to the cash bars and hors d'oeuvre stations, with a spectacular view of the pool from the adjacent balcony, BHS '72 guests will celebrate 50 years of friendship, memories, and fanciful fables of yesteryear.
Attire: Casual with a flair (NO coat, ties, cocktail dresses required)
Saturday morning, October 22, 2022 11 a.m. to 1 p.m.
TOUR of Bellaire High School Campus and Buildings
11:00 am - 1:00 pm Arrive promptly and meet at the Maple Street entrance. Park in the garage. Tours in small groups with maps led by students. No registration required.
Meanwhile, stay safe and anticipate a FUN and UNFORGETTABLE 50th Reunion with the pleasure of your company. (per Linda Carlson and Debbie Hadjes = )