Bellaire High School (Bellaire, Texas)


Class of 1972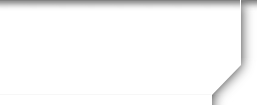 50th REUNION NEWS
OCTOBER 21st AND 22nd, 2022
BHS Class of 1972 and FRIENDS of BHS 72 Grads are invited to the BHS 50th Fun and Unforgettable Reunion Weekend
(PURCHASE TICKETS

HERE

)
(HOTEL BOOKING HERE)
Friday night, October 21, 2022
WEEKEND KICKOFF AND HAPPY HOUR THROWDOWN
4:00 PM to 7:00 PM
The Kirby Icehouse
3333 Eastside, Houston, TX 77098
Ease into our Reunion weekend at this casual, conversation-friendly spot a few blocks off Kirby at 59.
Free parking, easy access to the bar and restrooms, abundant flatscreens, and a free "ballpark-style" buffet (exclusively for BHS '72 guests in our reserved, indoor dining and seating area). Soft drinks, beer, wine, and cocktails are available for purchase, and we'll have access to the outdoor patios and gaming areas if weather permits.
Attire: Backyard Honky-tonk Casual
Friday morning, October 21 (Purchase tickets HERE)
GOLF DAY and LUNCH by RICHARD ELKOWITZ 281-932-8032, tryelkie@aol.com
7:00 AM to 2:00 PM
Lunch for spectators and players may be purchased in the Club restaurant.
Contact Richard for further details
3000 Plantation Dr
Richmond, TX 77406
Friday morning, October 21 (FREE - pre-golf lunch social for spectators)
10:00 AM to 12:15 PM
HOSTED BY MARTHA KOUSHEL RASKIN AND HUSBAND, STEVE
RSVP: mkraskin@comcast.net
In their home blocks away from Pecan Grove Country Club. (Then head over to the GOLF LUNCH)
Saturday evening, October 22, 2022
THE BIG NIGHT
6:00 PM TO 10:00 PM

The Briar Club
2603 Timmons Lane,
Houston, TX 77027
One of Houston's most celebrated private clubs opens the doors of its upstairs ballroom for us for a night of relaxed revelry, exceptional hospitality, and live entertainment. With complimentary valet parking, ample space and seating, easy access to the cash bars and hors d'oeuvre stations, with a spectacular view of the pool from the adjacent balcony, BHS '72 guests will celebrate 50 years of friendship, memories, and fanciful fables of yesteryear.
Attire: Casual with a flair (NO coat, ties, cocktail dresses required)
Saturday morning, October 22, 2022
TOUR of Bellaire High School Campus and Buildings
11:00 am - 1:00 pm (more information to be announced as date approaches)
Meanwhile, stay safe and anticipate a FUN and UNFORGETTABLE 50th Reunion with the pleasure of your company. (per Linda Carlson and Debbie Hadjes = )
1972 CARILLION YEARBOOK - SENIORS