Bellaire High School (Bellaire, Texas)


Class of 1972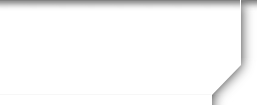 PURCHASE TICKETS
****IMPORTANT - USE A COMPUTER OR LAPTOP TO PURCHASE TICKETS - To
avoid transaction issues,
Do Not Use Mobile Devices.
***
Per Person Pricing Before August 30, 2022

(prices increase after deadline.) (Scroll to bottom to make payments)
****To be admitted to each event, tickets must be purchased in advance.
****No tickets will be sold at the door and no admission allowed without a ticket purchase. Everyone contributes to the fun of the evenings.
****Refund Policy: Full refund given up until August 20, 2022. Thereafter, until September 22, 2022, 50% of the ticket price. No refunds after September 22, 2022.

Paying by VENMO? @Barry-Adkins-6 Last 4 cell digits: 1518 (Cardinal Avatar display)
Paying by check? Payable to: Bellaire High School Class of 72 Attn: Barry Adkins, 1200 Smith, Ste. 1400, Houston, Tx, 77002-4313. Please note on the memo line the name of your guest.
Desire monthly installment option? Send payment by check or Venmo with notation of payment option. If installment by credit card is desired, please email to bhs1972reunion@gmail.com to set up a link for that option.
BUNDLE PRICE FOR BOTH EVENING EVENTS: $120.00
FRIDAY NIGHT-Kirby Ice Haus (free parking, "ballpark style" buffet, friendly outdoor/indoor mingling with seating, casual outdoor attire, and cash bar all beverages) FRIDAY NIGHT ONLY PRICE: $30.00
FRIDAY MORNING GOLF: GREEN FEE $50.00 (***Note: to purchase this ticket, please make a separate transaction below.)
SATURDAY NIGHT-The Briar Club (free valet parking, heavy hors d'oeuvres stations, live entertainment, comfortable seating indoors and outdoor balcony overlooking the lush landscaping beautiful pool area, no coat or tie attire, and cash bar for all beverages SATURDAY NIGHT ONLY PRICE: $130.00
****Note: USE A COMPUTER OR LAPTOP, NO MOBILE DEVICES. ALSO, Please provide the name of your guest in the shipping form field, ex: ship to: John and Jane Doe or enter two full names if last names are different.****